The Benefits of CSC Films
Our knowledge of the Heritage market affords us the luxury of offering an onsite survey with our clients to offer not only advice but also to listen to their concerns.
We believe that the client knows their property well and how the light enters a particular room at a particular time. By talking we can deduce how to alleviate the problems and which form of Solar Control is beneficial for the property.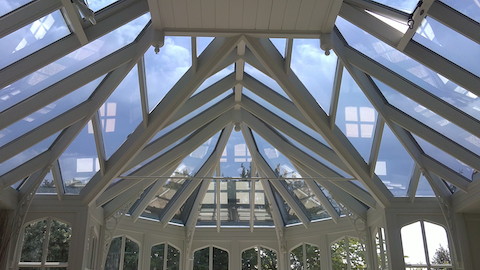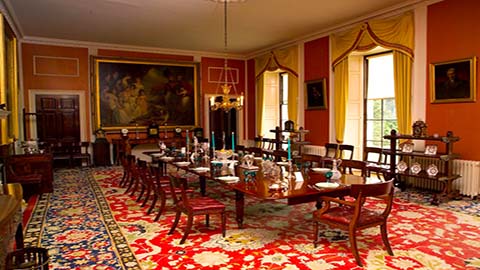 CSC offer warranty periods of 10 years on internally-applied products and 2 years on externally-applied products.
CSC offer warranty periods of 10 years on internally-applied products and 2 years on externally-applied products which covers and a physical problem with the film and installation. Estimated life depends very much on the construction of the window, thickness of glass and how the film is cleaned after installation we usually find a life of up to 20 years is a good average.
Protecting Our Nation's Heritage.
CSC have been asked recently to work for many Trusts and private bodies including Chequers, Castle of Mey, Weston Park, Torre Abbey, Sudeley Castle, Temple Newsam, Lotherton Hall, Ormesby Hall, Nunnington Hall, Hughenden Manor, Brodsworth House, St Michaels Mount, Kelmarsh Hall, Belmont House, Cambridge University, Gorhambuery House, Lamport Hall, Ham House, Sudbury Hall, Kedleston Hall, Oxford University, St Pauls Cathedral, Burley House, Castle Ashby, Lyme Park, Raby Castle, Manderston and Sulgrave Manor. Read Our Reviews
Many thanks for the work your firm has done in applying your special window films to all those windows in my house. I am delighted with the workmanship – the film is virtually invisible to the casual observer. I can only determine which windows have been done by applying a fingernail to the very edge of the window frame to feel the difference in a surface level on the glass. Considering some of the windows in this house are quite old glass also the frames are thin and not always that straight, I thought they had done remarkably well. I would also like to compliment you on the speed and efficiency of your workmen. They were a pleasure to have working in the house, and extremely tidy with the equipment they were working with and very good at cleaning up after themselves when they had finished. I would have no hesitation in recommending you to anyone with a similar problem.
As a Heritage, Gallery, Museums and Country Home specialist 
CSC
 work very closely with Architects, Curators and Estate Managers to ensure the standards demanded are met or even exceeded.
Following the recent replacement of the UV film on various rooms here at Weston Park, I wanted to write to say what a pleasure it has been to deal with CSC. Both Toby and his colleague, were both efficient and extremely tidy in their work, leaving our own staff to praise their cleanliness in what had been anticipated as a messy job. Their care and advice to our own housekeeping team was very much appreciated. We will not hesitate to recommend you to other historic houses or individuals with a need for UV film at their properties.
Please feel free to pose your questions or enquiries to CSC.